DIY routine get a facial, mani, pedi, body soak and hair treatment all with items you can find at home.
We're working late into the night on research papers, interning unpaid at companies that may not hire us after graduation, all the while trying to keep up a "healthy" and "youthful" appearance. With no cash to hit up the salon once a week, we've gotta get creative. Welcome to the Her Campus DIY routine get a facial, mani, pedi, body soak and hair treatment all with items you can find at home.
Brightening facial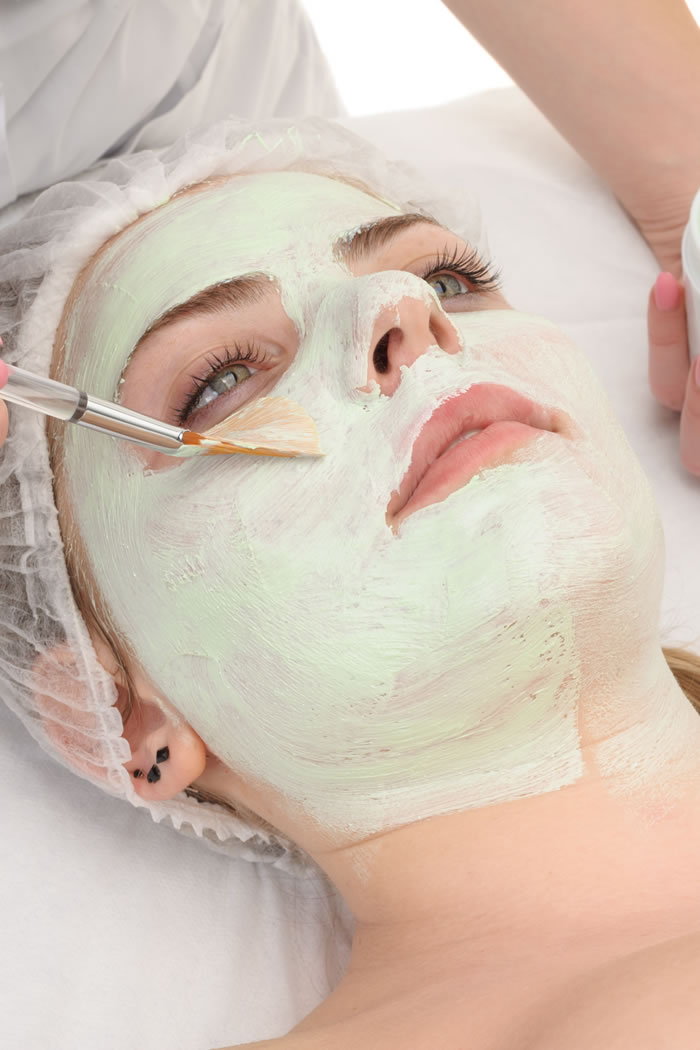 You need:
One lemon

Three whole strawberries

One banana
This DIY face mask is sure to brighten up a tired complexion. The vitamin C in the strawberries lightens dark spots, the lemon exfoliates and the banana conditions.
How to:
Remove the stems from the strawberries and dice.

Mash the diced strawberries in a small bowl with the banana.

Add the juice of one lemon, and apply to the face, avoiding the eyes.

Leave on for 15 minutes, or until the mask starts to feel dry.

Rinse off with cool water.
Rejuvenating manicure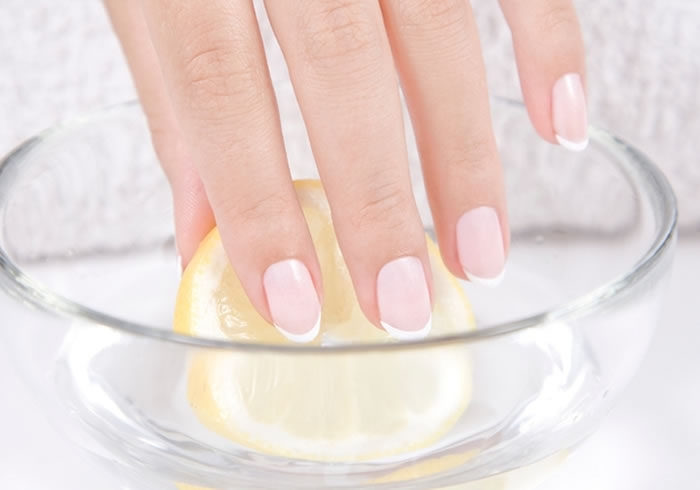 You need:
One lemon

Half of one cucumber
If your nails are dull and yellow, all you need is this soak to liven them up. The lemon bleaches stained nails and the cucumber soothes dry hands.
How to:
Slice the lemons and cucumber into a bowl of cool water.

Soak hands for ten minutes.

Push back cuticles with an orange stick and paint nails as usual.
Exfoliating pedicure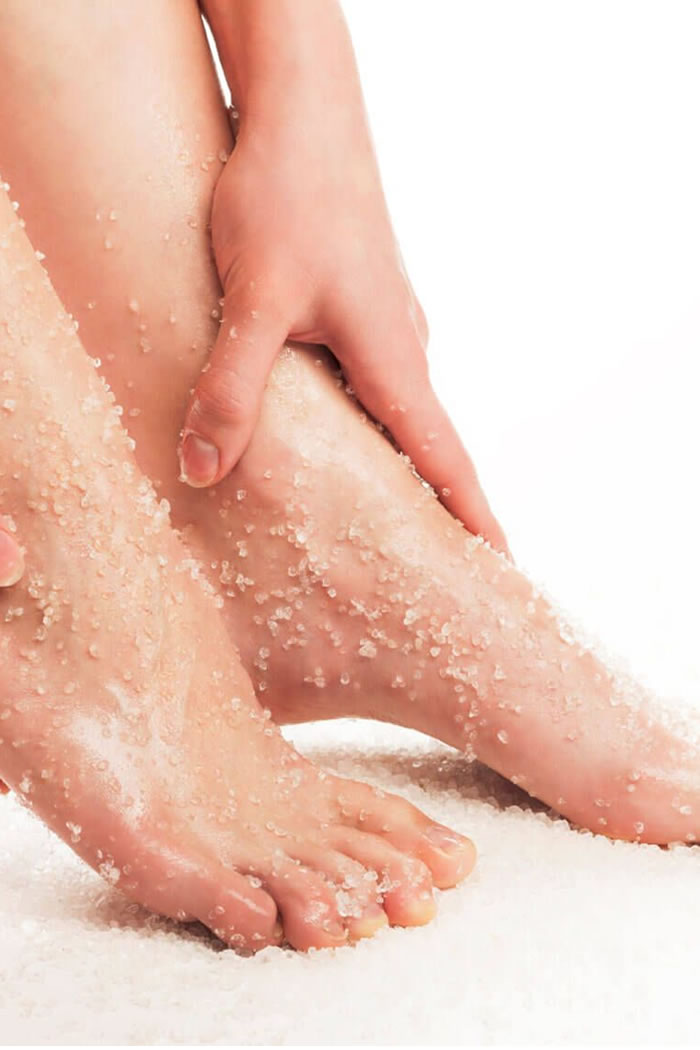 You need:
Epsom salts

Olive oil

Brown sugar
We're pretty sure all of us have rough feet every now and then. To slough off dead skin without the help of a professional, try this two-step pedicure. Epsom salts relax tired feet, and the brown sugar exfoliates skin.
How to:
Soak feet in warm water with Epsom salt for 10-15 minutes.

Mix 2 parts olive oil to 3 parts brown sugar to create the scrub.

Rub into feet and rinse thoroughly.

Apply your favorite body lotion or cream to feet. You can put on thick socks right away to really soak in the moisture!
Body Soak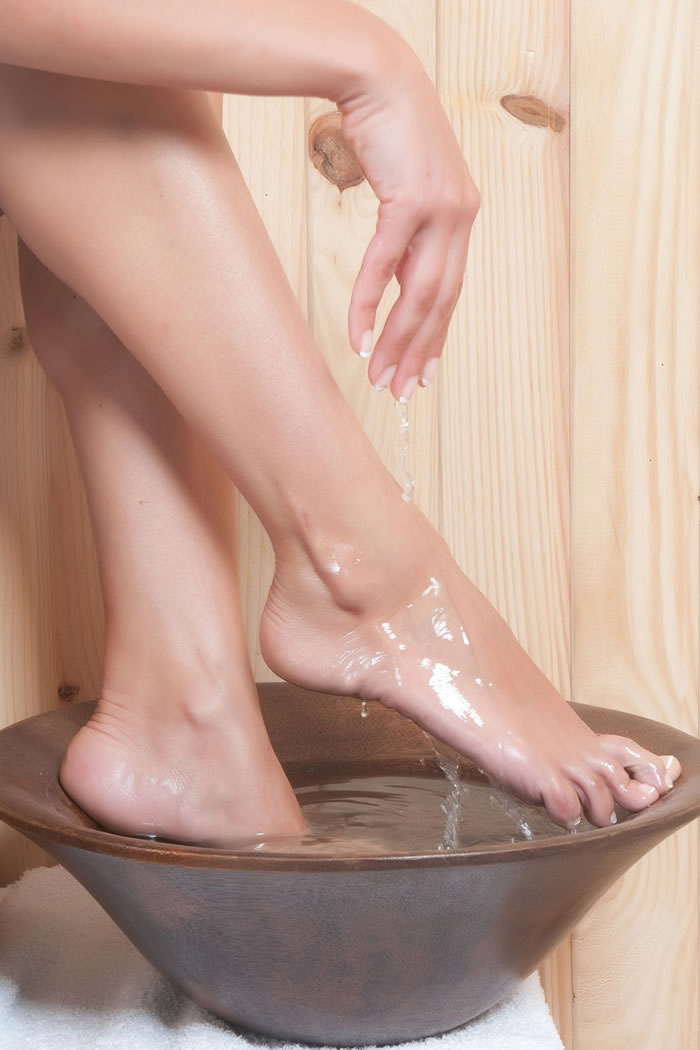 You need:
Milk

Honey

Essential oil (lavender works great!)
This soak is a traditional milk bath Cleopatra did them all the time, allegedly, so the routine has stood the test of time. If you have a tub at your disposal, do not wait to try this relaxing, exfoliating soak. The lactic acid in the milk helps to slough off dead skin cells, and the lavender and honey soothe and smell great.
How to:
Fill the tub with warm water as normal, adding a small amount of lavender essential oil and honey as you go (this helps the scent spread through the water).

Mix in about 4 cups of milk. Use regular whole milk, or buttermilk if you're feeling fancy.

Be sure to do a quick rinse-off in the shower after!
Hair treatment
You need:
Yep, that's it. This simple conditioning treatment works better than high priced hair masks, and is so easy to do!
How to:
Shampoo hair as usual in the shower.

Towel dry hair, and apply 2-4 tablespoons of olive oil to damp hair (skip your roots if your hair tends to get greasy).

Wrap your hair in a towel and leave on for 10-15 minutes.

Hop in the shower again and rinse your hair thoroughly.