It is not just your eye makeup, but also your eyelashes that can make or break your look. Though eyeshadow and eye liners add to your overall makeup but your eyelashes need more detailing to complete the overall look.
After all, who does not want big, bright, and beautiful eyes that scream pure glamour? So, whether you are aiming at being a coy bride fluttering her lashes in excitement, or a true diva entering a party with a commanding gaze, here are some ways for you to work the magic, batting away those glam eyelashes.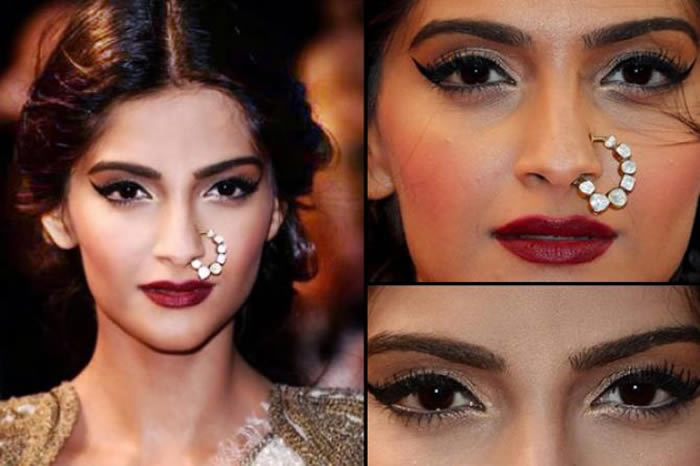 1. Artificial eyelashes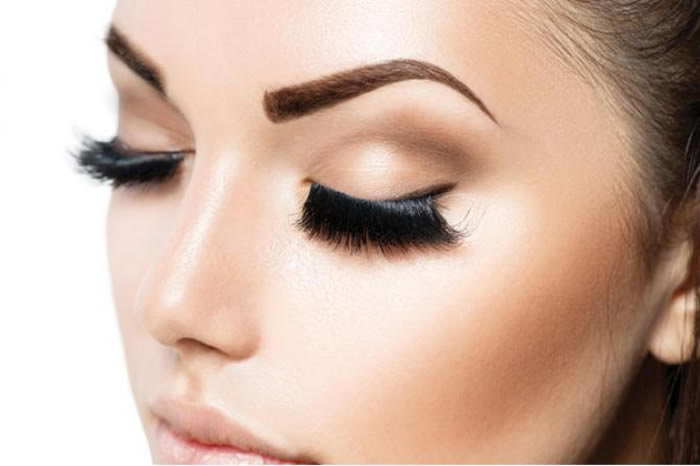 These can easily be credited with making the world of eye makeup more wonderful. From natural-looking to more dramatic, opulent and thick ones, the choices are enticing. For the more bold and adventurous women who love to experiment with their look, there are coloured ones too. These are a particular favourite among young girls.
Read Also:
How To Do Eye Makeup According To The Shape Of Eyes
Follow these tips to use artificial eyelashes:
Before you apply false lashes, make sure that the strip is the same length as your lash line.

Always go for a good quality adhesive (glue) for long-lasting results.

Apply the glue on the inner side of the false lashes on the strip.

Place the lashes on your eyelid, as close as possible to your lash line.

Let it settle for a few minutes, and finish off with generous coats of mascara.

Always remove them at night with the help of eye makeup remover.
2. Mascara magic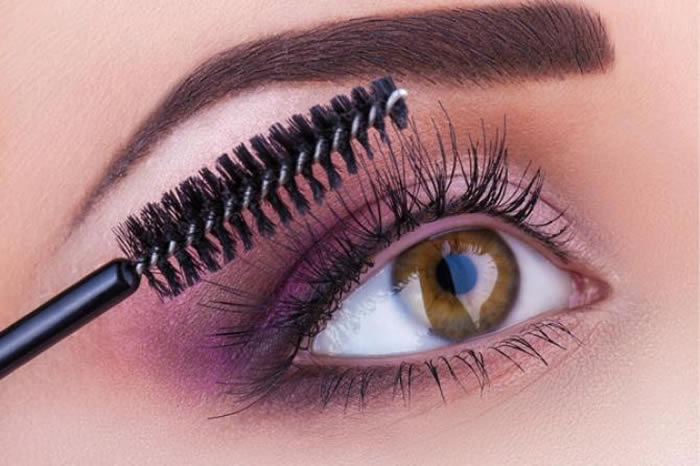 This is the easiest and an instant way to wake your eyes up with fuller lashes. There are varieties of mascara available in the market. The more advanced ones not just promise thicker lashes, but also the goodness of vitamin E that helps to strengthen the lashes.  To get the best results, apply two coats of mascara and let it dry for a minute. Now curl the lashes with the help of an eyelash curler. Then apply one more coat of mascara.
3. Eyelash extensions
For those who want to skip the task of applying false lashes every day, can choose eyelash extensions. These give a fuller look, and more intense lashes that last for about 7 to 10 days. In this procedure, each lash is attached to your natural lash line for a more subtle, yet sensuous look. Always trust a trained professional for this procedure, as the area is quite delicate and you do not want anything to damage the eye.  
Read Also:
7 Makeup Essentials Every Bride Must Have In Her Winter Vanity Case
4. Permanent eyelash curling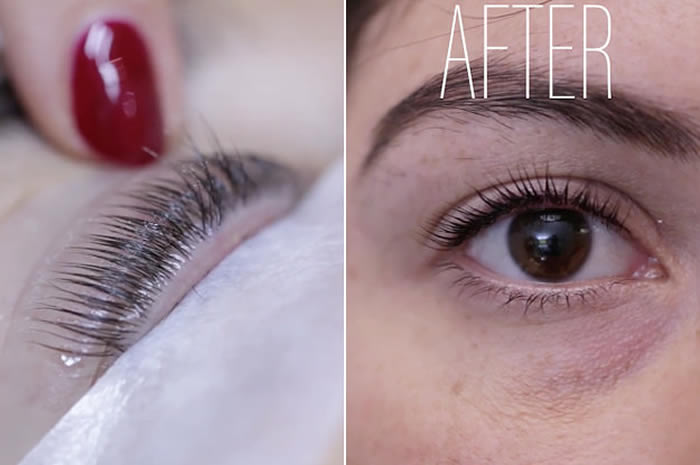 This is the option for women who want thick, long lashes without having to use the artificial ones or extensions. Going big and bold is easy with permanent eyelash curling. It is quite popular among working women and brides-to-be who look for a more long-lasting option. The lashes are curled beautifully, and the effect lasts for almost two months. However, you need to consult a professional before you decide to go for this. And last but not the least, regularly massage your lashes with almond or olive oil to get that naturally healthy and thick look.