Wondering what other heel habits could be hurting your health? Read on for expert tips and 11 foot-friendly options for every style. 
Even the healthiest heels are still stressful to the foot and body, so recovery is one of the most important secrets to being able to wear heels pain-free."
Sam Edelman Loretta Navy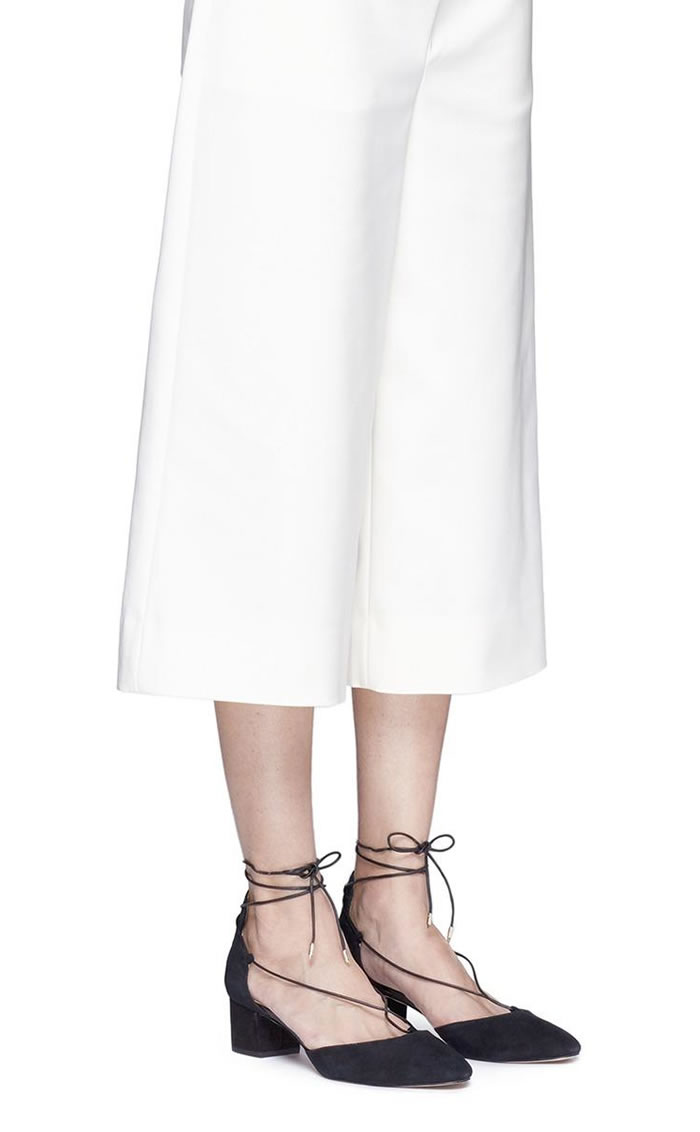 New York City-based podiatrist Jacqueline Sutera encourages women to wear "commuter shoes" so they're not pounding the pavement in not-so-comfy soles all day. "Change into your heels at the event or party," she advises. Try choosing strappy but sensible pumps like this one that's appropriate for work, a dressed up brunch, or even happy hour. 
Blondo Karla Waterproof Wedge Bootie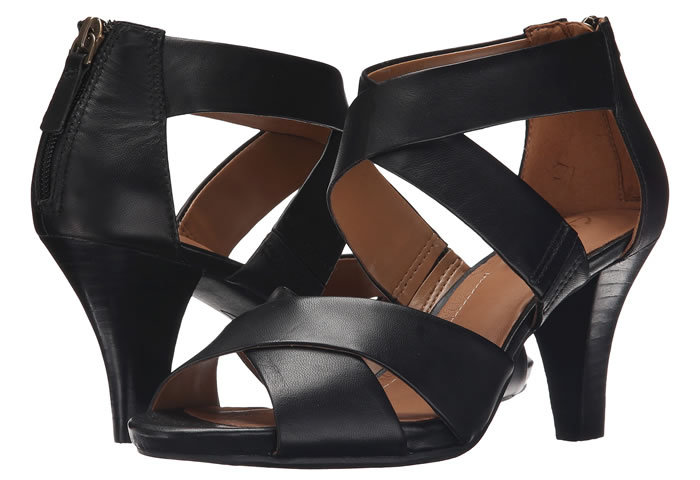 According to Dr. Osterman, "The key with any shoe gear is moderation, and varying heel heights is helpful, too." Think of these strappy heels, complete with cushioned insoles and added arch support, as the more comfortable cousin to your classic stiletto.
Söfft Inez Wedge Sandals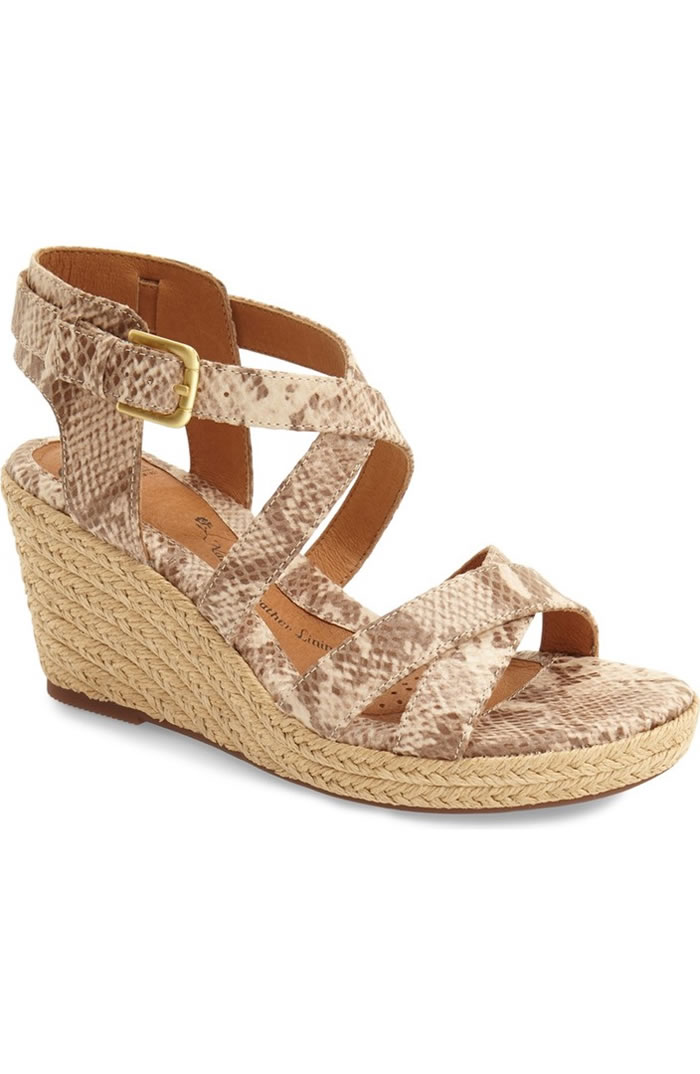 When it comes to your wedges, wood isn't ideal. Dr. Brenner advises that women choose a shoe made from cork or raffia instead, so the base is cushy, not killer. Plus, "heels should preferably have straps, which stabilize the ankle," she says. Opt for buckles so you don't teeter while you're trekking it.
Read Also:
Surprisingly Easy Ways To Wear Socks With Shoes
Calvin Klein Genoveva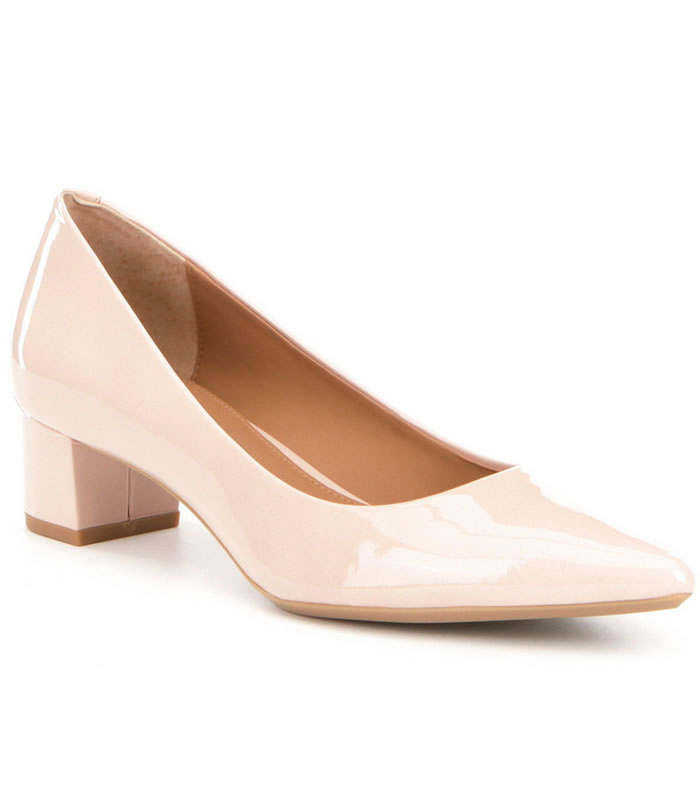 Looking for a new take on your basic ballet flat? These low pumps are perfect for spring and summer, thanks to their pink patent-leather upper. Plus, at a height of just 1 1/2 inches, the shoes meet our podiatrists' standards: "Try to keep heel height three inches and below," says Dr. Splichal. "For every inch over three, the stress to the foot and body dramatically increases." 
Aerosoles Shore Thing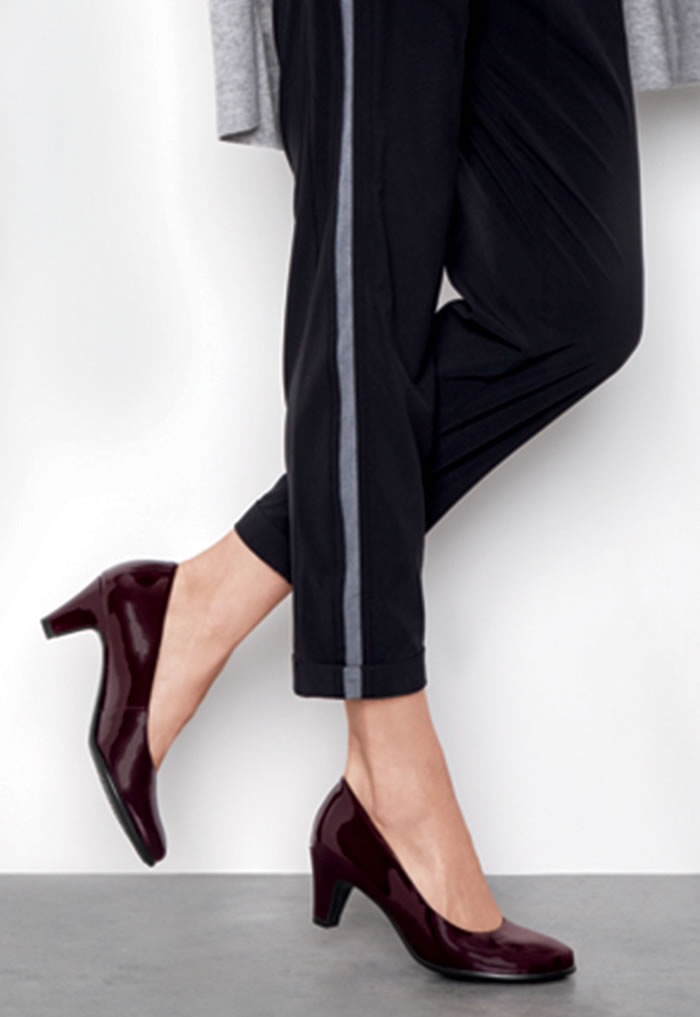 "Shoes without forefoot stability irritate nerves at the base of the toes and create pain in the ball of the foot," Dr. Osterman explains. Thankfully these pumps are constructed with Heel Rest technology that distributes body weight towards your heel, so the ball of your foot bears less of the burden. Talk about high (heel) tech. 
UGG Ava Croco Tall Suede Boot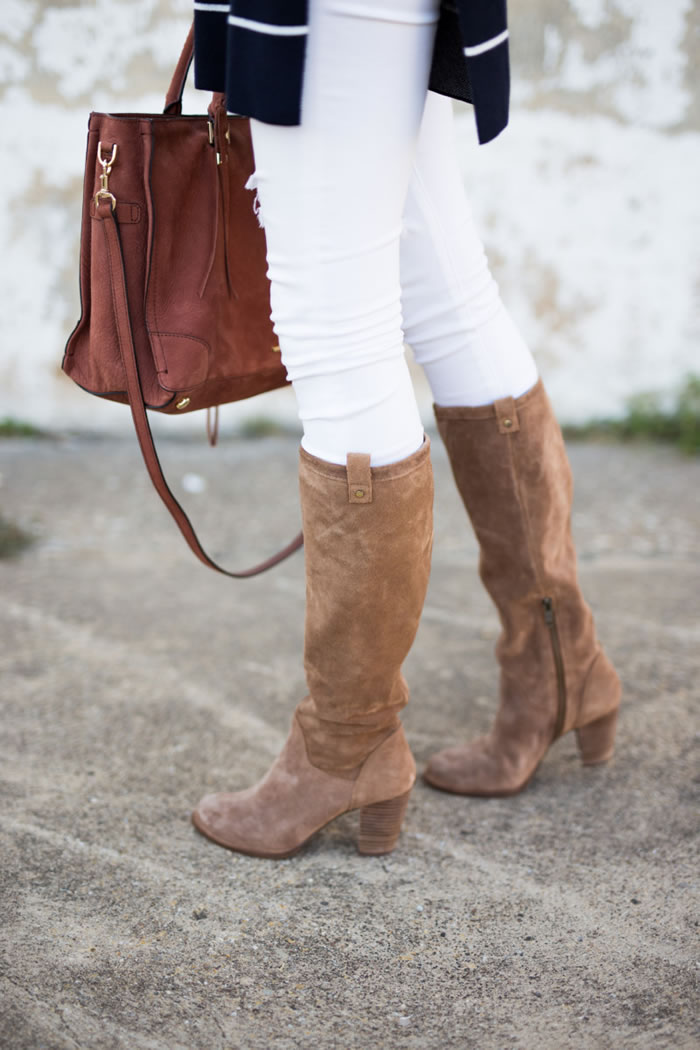 Feet naturally swell throughout the day, so it's best to buy shoes made from materials that allow for some stretch. Our podiatrists point to soft leathers and suede as more forgiving materials for the foot. This midnight blue thigh-high is the perfect compromise between comfy and sexy, thanks to its memory foam-cushioned footbed. 
Clarks Cala Dor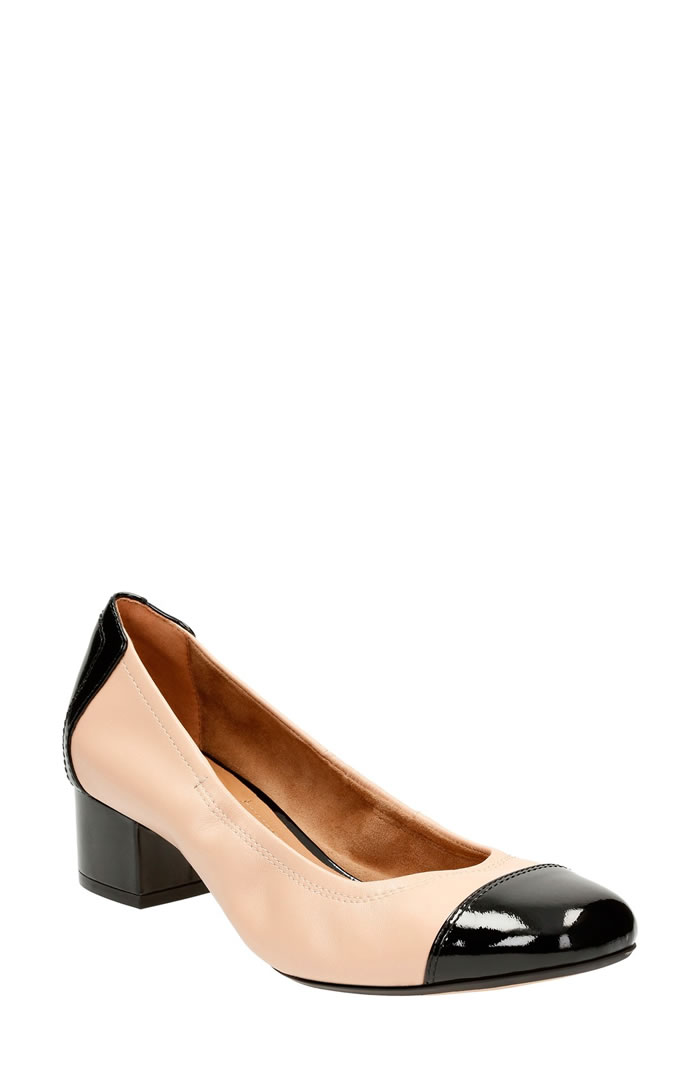 These two-tone slip-ons offer a double-cushioned footbed and a rubber outsole, one of Dr. Brenner's requirements when it comes to choosing healthier heels: "I don't like leather bottoms because people can slip and slide." Instead, Dr. Brenner urges shoppers to choose a shoe with rubber or treads on the bottom, so that they stand on a firm surface. We also love that the patent leather accents on this pair lets you take them from the office to date night in no time. 
Read Also:
Best Ideas About Women's Flat Shoes
Bernie mev. Lulia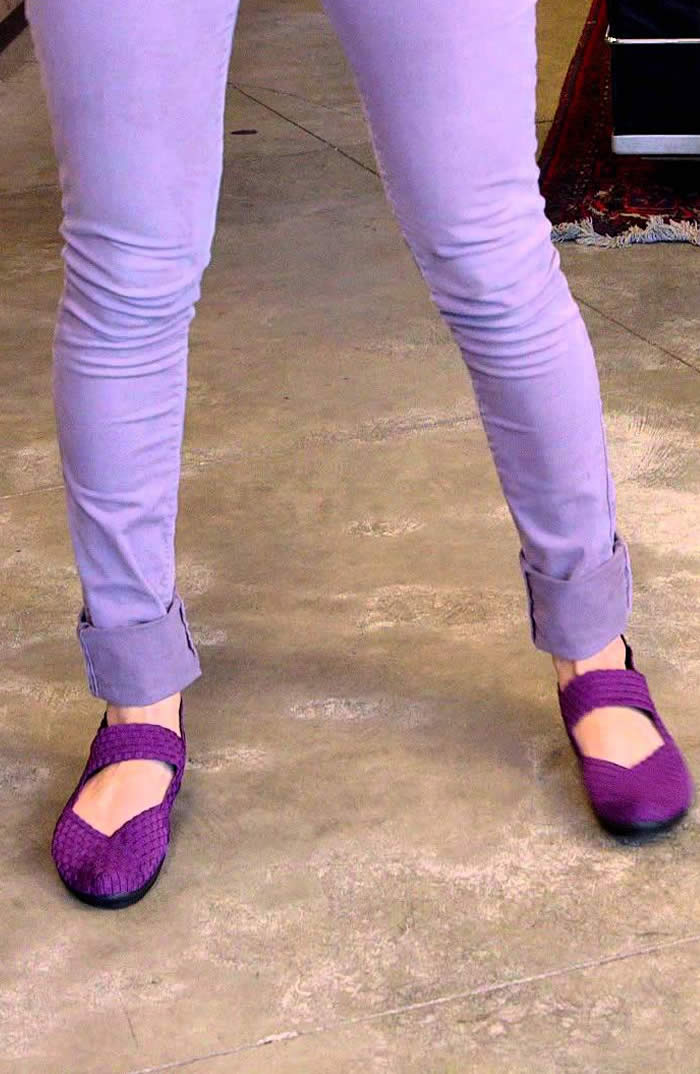 Pass up the pointed toe pumps. Instead, Dr. Splichal suggests opting for shoes with a wider front. "The narrower or more pointy the toe box, the more pressure the heel will put on the toes. I always favor a more round shape."
Toni Pons Lidia T-Strap Espadrille Wedge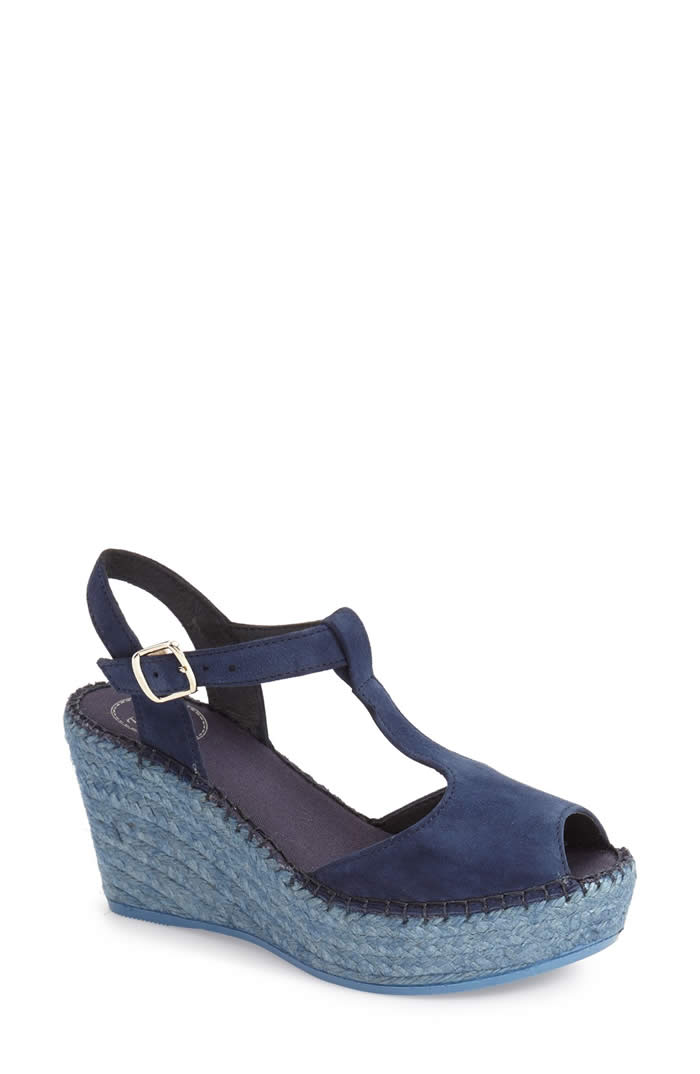 The 70's are calling. These classic T-strap heels aren't just a call to the dancey decade, they also offer a platform, one of Dr. Sutera's preferred forms of heels: "Platforms are good because they have height in the front that you can subtract from the heel in the back." 
Pikolinos Andorra Water Resistant Boot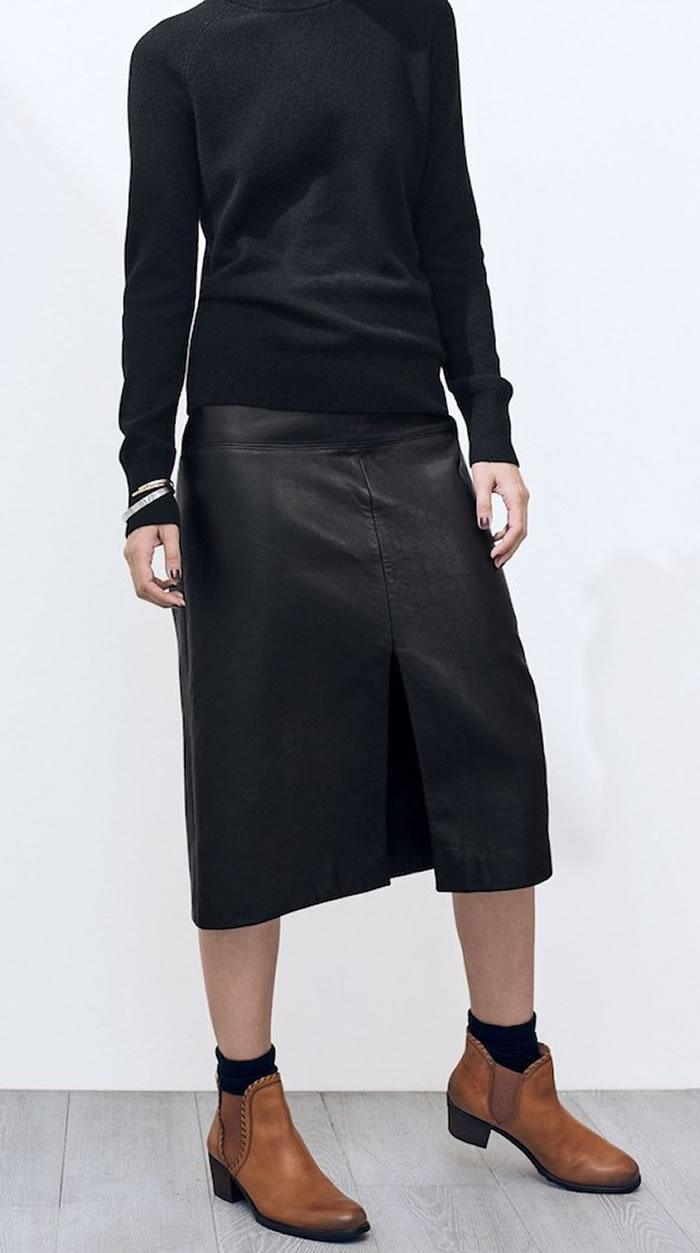 One of Dr. Osterman's favorite shoe brands is Pikolinos. The podiatrist-approved line boasts options that come with cushioned forefront beds, ample room in the toe boxes, and block heels for more stability. "The wider the heel, the less one has to balance on the shoe," Dr. Osterman explains. "Think of the heel like a stilt – the smaller the heel, the more the calf muscles have to work, which can be unstable and fatiguing." 
Read Also:
5 Best Shoes Every Pregnant Woman Needs
Naturalizer Pressley
Get the height you want minus the pain by going for a shoe with a forefoot platform. The 3 1/2-inch heel on this strappy sandal is offset by a half-inch of height in the front, making it easier to walk in. Supportive straps across the forefoot make this the perfect addition to your wardrobe for wedding season.