You leave no stones unturned for having that youthful and appealing glow. But, unfortunately the moles on your face stop you from having that required charm.
Yes, we agree that moles on the face, which are a result of excessive pigment deposits, are harmless. But, they are certainly not your best friends because they lessen your beauty. So, here we have some simple home remedies to get rid of this irritable skin problem.
1. Pineapple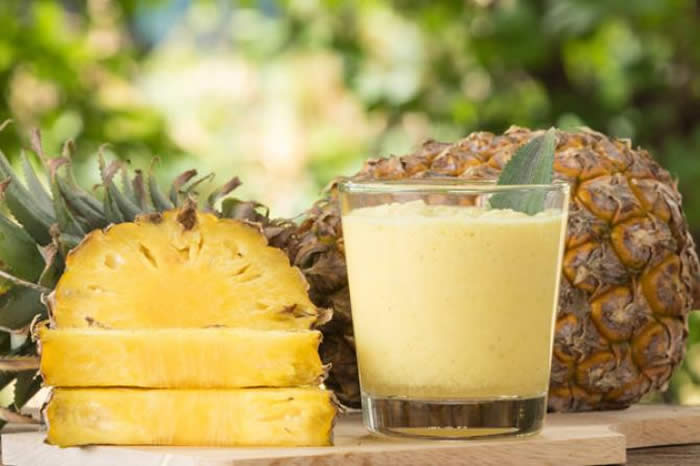 Pineapple juice can act as a great ointment when it comes to clearing the impurities and dead cells. The enzymes and citric acid in its juice work to lighten and remove the pigmentation that leads to moles.
How to apply: Take a cotton ball and soak it in fresh pineapple juice. Apply it on the affected area and cover it up with an adhesive bandage or tape. Allow it to remain on the mole for few hours and wash it off with normal water. Repeat the process on a regular basis for faster results. Another way is to cut out a tiny slice of pineapple and place it on top of the mole. Secure it with a clean cloth and wait to see the results.
Read Also: Post Pregnancy Skin Problems and Solutions
2. Castor oil and baking soda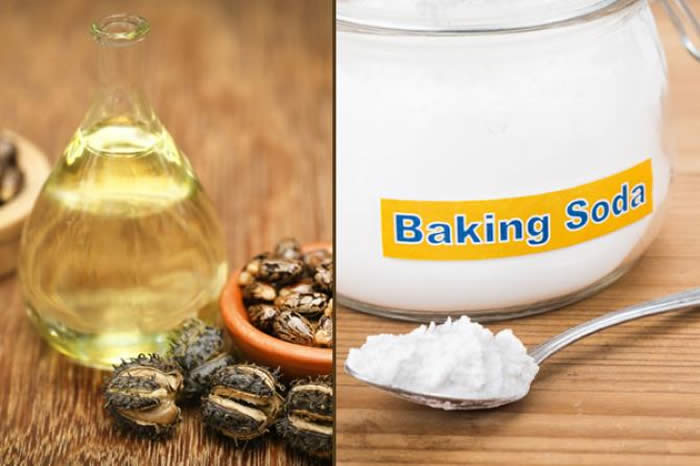 This is one of the few home remedies that helps dissolve and eliminate unusual growth of pigments on your face. The antioxidant castor oil helps solve many skin problems including removal of moles. Coming to baking soda, it exfoliates the skin and wards off the moles slowly. This method takes time to show results, but it is beneficial as it doesn't leave scars on your face.
How to apply: Take a few drops of castor oil and mix it with a pinch of baking soda. Wash your face and dab the mixture on the mole. Leave it overnight or for a few hours. Apply it the same way for a couple of days and you will just love the results.
3. Garlic paste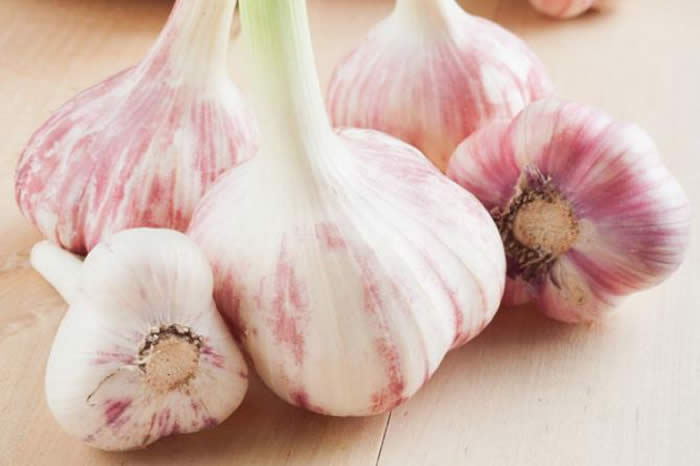 This is one of the most tried and tested methods to remove moles naturally. Garlic contains certain enzymes that help break down the pigment-producing cells and help lighten the dark moles.
How to apply: All you have to do is grate or crush some garlic cloves to form a smooth paste. Apply the paste on the mole, making sure it covers the mole completely. Leave it overnight. Wash away the paste with lukewarm water in the morning. Use this remedy on a regular basis until the mole falls off naturally.
NOTE: Garlic causes burning sensations on the skin when applied directly. So, before applying the paste, you can use petroleum jelly to form a layer on the skin which will protect your skin from itching and redness.
4. Onion juice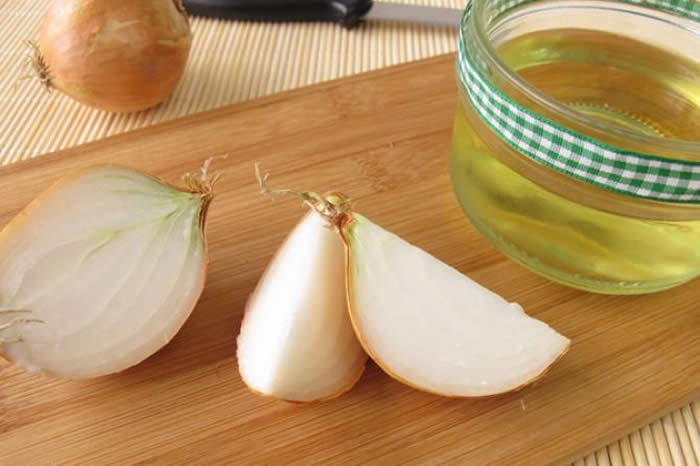 Yes, it makes you cry for sure, but it is totally worth it. Onions are loaded with properties, which are beneficial for your skin. Onion juice is just excellent in removing the moles in the same way as the garlic paste.
How to apply: Grind a small-sized onion into a fine paste. Gently apply it on the mole. Let it sit for more than half an hour, then wash it off with cold water. Do it daily for a couple of weeks. You can also mix some salt or apple cider vinegar in equal proportions for the moles to go away.
5. Honey and flaxseed oil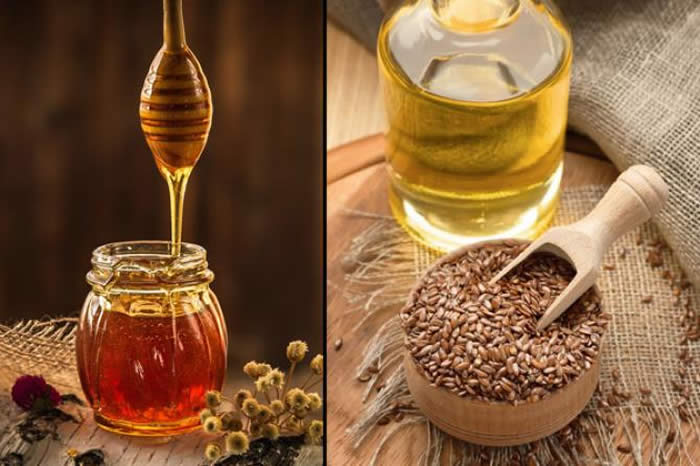 This is yet another effective remedy from your kitchen cabinet to dismiss those unsightly moles on your face or neck. You can use honey alone to cure the ailment, but mixing it with flaxseed tends to cure the moles faster. Honey also leaves the skin nourished.
How to apply: Apply a thick layer of a mixture of honey and 3-4 drops of flaxseed oil to the moles.  Let it remain on the face for hours. Wash it off and pat dry. Your skin will be free of moles.
Read Also: 5 Ways to Have a Spa Day At Home
6. Coriander leaves and seeds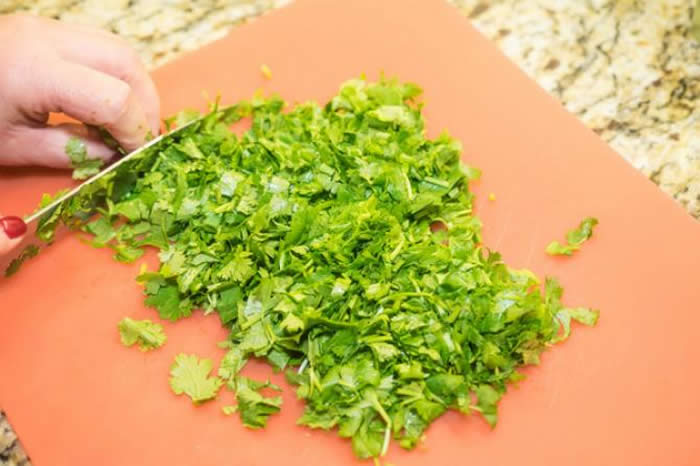 You can definitely save your visit to the doctor with this natural and safe remedy. Coriander contains essential oils and acids that cure various skin related ailments. It cuts off the process that develops unwanted moles on the face.
How to apply: Blend the coriander leaves and seeds together after washing them well with water. Spread the paste evenly onto your mole and leave it on for as long as possible. Regular use of this method will help show you a considerable difference on your skin. Make sure you allow the mole to fall off on its own. Do not force it out of your skin.
7. Banana peels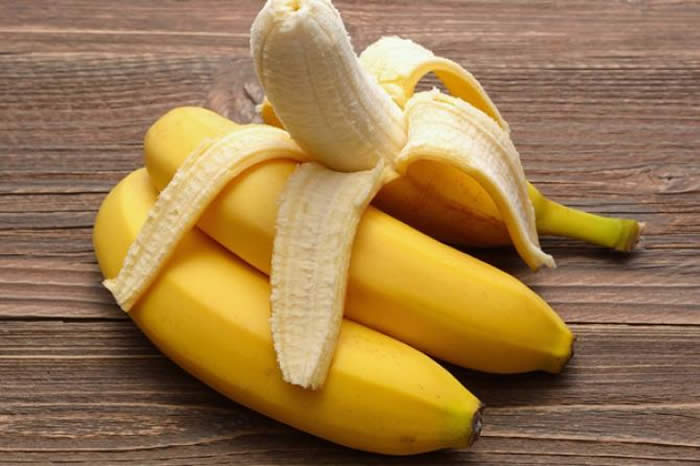 Yes, you heard it right. The peel of this tropical fruit is as powerful as the banana itself. It contains antifungal and enzymatic properties just like its pulp. It is a scar-free way to have the moles removed from your face and leave the skin nutritious, though it may not give instant results.
How to apply: Scrape out the pulpy portion from the inside skin of the peel, and apply it onto the moles before heading to bed. Keep repeating the process for a month and your moles should be gone.
8. Potato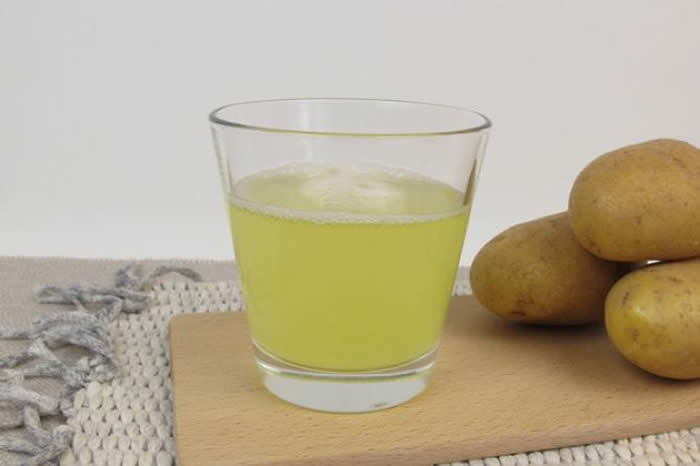 It is not only the king of veggies for your cuisines, but also a worthwhile home remedy to remove the unappealing moles from your skin. Potatoes contain Sulphur, Phosphorus and Chlorine – the elements that assist in removing moles and blemishes. It also contains enzymes that break down excess pigmentation and cause moles to shrink.
How to apply: Cut slices of potato and apply one on the affected area before going to bed. You can also puree or grate a potato to apply it on the mole. Puree contains more potato juice than a slice hence being richer with the useful elements to speed up the process. You should apply the paste twice daily, for ten minutes, for quick removal of the moles.
9. Drumsticks pods and lime juice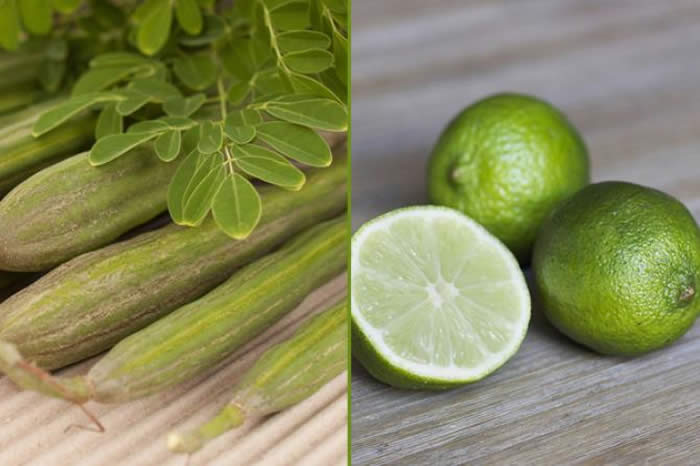 Grinded drumstick pods mixed with lime juice make for an effective treatment for moles. However, due to its bleaching properties, lime juice might not suit some skin types.
Read Also: 6 Simple DIY Home Remedies to Get Beautiful Eyelashes
How to apply: Grind few drumstick pods and blend it with fresh lime juice. Take the paste and apply with a soft brush on the mole. Wash it off after an hour. You can notice the mole disappearing in a few days.
10. Cauliflower juice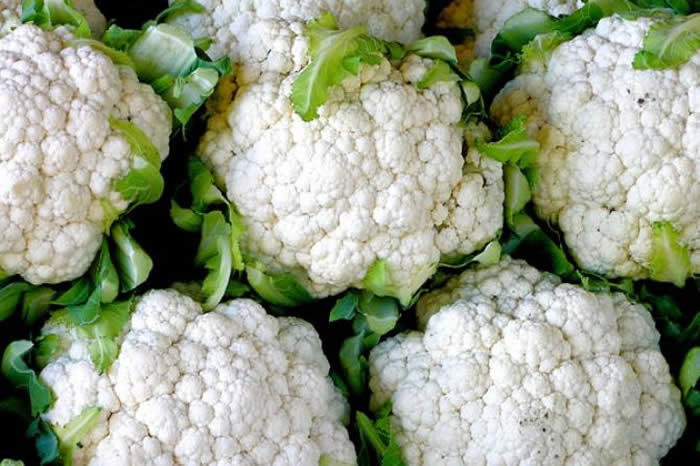 Did you ever know that this delicious vegetable is also an ingredient to treat your skin problems? The natural chemicals and phenols found in cauliflower juice help combat and remove carcinogens in the body. The removal of these toxins helps boost the body's natural immunity and fight the cells of your mole.
How to apply: You can simply squeeze out the juice from the florets using a grinder or a juicer. Dip a cotton ball in it and swab the mole and the area around. Let it sit for an hour or two. Be sure to rinse off well. Use it daily for a couple of days and see the wonders working.